Dermal Fillers
What Are Dermal Fillers?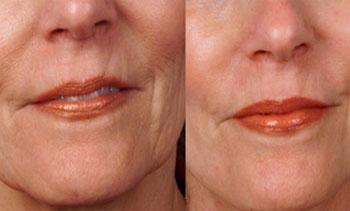 Patricia offers an extensive range of dermal fillers which can be used to improve the appearance of expression lines and scarring. These products are all hyaluronic acid based (non-animal fillers) which are used to replenish lost volume in the skin, smoothing out lines and wrinkles thus helping to erase the signs of ageing without resorting to surgery.
It is important to understand the differences between various soft tissue fillers prior to selecting a particular treatment.
Large Volume Replacement
My policy is to restore volume to its pre-existing level by injecting into the correct area. Treatment is based on an analysis of individual cases and assessment of the areas of loss. The dermal fillers which we use are biodegradable, avoiding the possible unknown side effects of permanent fillers.
The length of time that the dermal fillers lasts depends on the type of filler used and the area treated, usually between nine months to two and a half years. Of course, the effect can be maintained by topping up with smaller amounts when necessary.
Treatment Areas
I treat lips, nasolabial folds, cheeks and the chin. Very often, this treatment can be part of a combined programme of non-surgical rejuvenation procedures, such as Botulinum Toxin-A and skin health restoration.
This treatment can also compliment other surgical procedures such as face lifts or Blepharoplasty to deal with bags, extra skin and subcutaneous fat around the eyes.
Results
Individual results with soft tissue fillers vary a great deal. Some patients do maintain the injected volume permanently, but in other patients the results may fade after only a few months.
Longevity of a treatment may also be related to the muscle activity in the area. Areas with intense, repetitive muscle activity seem to metabolize the fat more rapidly than areas with less muscle activity.