Silhouette Soft®

SILHOUETTE SOFT® is a technological innovation offering women what no treatment has ever provided in such a simple way: a redefined face, restored volume and reduced wrinkles by means of a 30-minute treatment at their doctor's, for a result lasting up to 18 month.
SILHOUETTE SOFT® comes in the form of bidirectional absorbable thread cones. It is made in the United States and its development is based on six years of experience in suture suspension with cones used in reconstructive surgery and cosmetic surgery.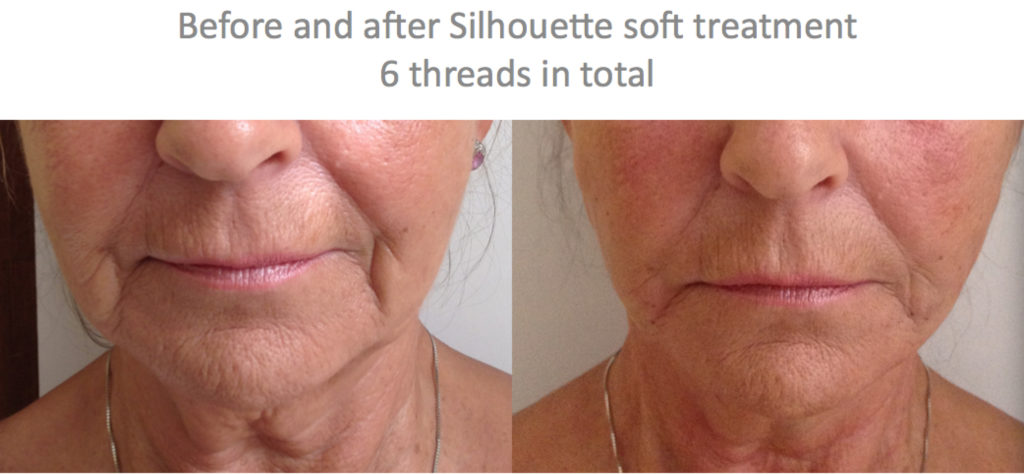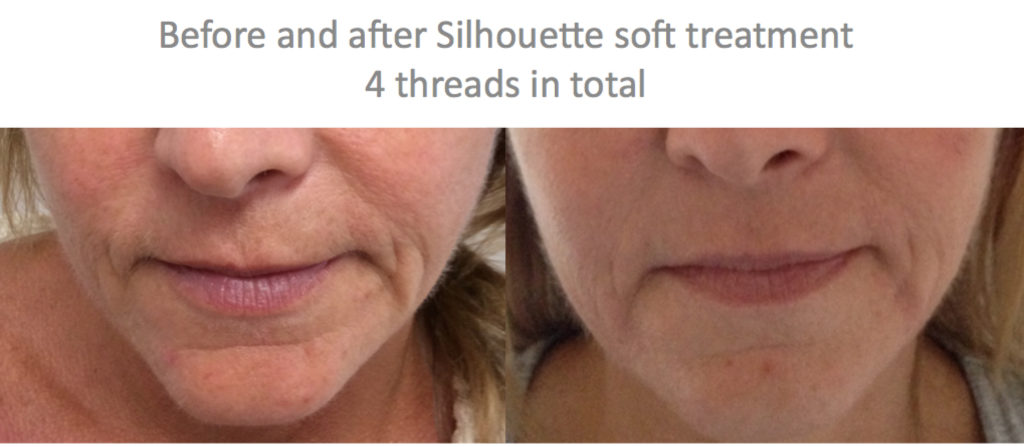 What about the process?
The procedure can be carried out in just thirty minutes, under local anesthetic, at
the doctor's practice. The treatment should be administered by a physician trained on Silhouette Soft sutures. One or more sutures can be necessary according to the area to be treated.
SILHOUETTE SOFT® can be used as a stand-­alone treatment or in conjunction with fillers and botulinum toxin.
Which area can be treated?
Facial contour – jaw line, cheeks and malar area.
Eyebrows.
Neck.
Why is it so innovative?
• Immediate but natural lift effect in addition to a progressive volume action.
• Progressive recovery of natural collagen.
• The procedure takes just 30 min under local anesthetic at the doctor's practice.
• Non invasive
• No incision is made.
• Quick return to professional and social life.
• The components are entirely re-­absorbable.
• Flabbiness in the mandible area, neck, malar area and dropping eyebrows can be corrected.
• The effect lasts up to 18 months.
The ideal patient is 30 to 60 years old, without either excessively loose skin or severe ptosis.
Testimonial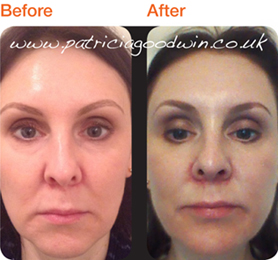 WOW Pat thank you so much for sending those before pics….the difference is subtle, but amazing!!! I could see a difference, but looking at my face every day I was beginning to forget what I looked like, so its been great to see a before and after!! I was in town shopping today and I kept catching a glimpse of myself as I passed mirrors in shops and thinking how refreshed I looked, I am really pleased with the results.
It was tender for a couple of days after, I'd say about 3 – 4 days…and I slept propped up for about 5 days, the really tight feeling is easing off now and all the puckering has vanished…I had no bruising at all which amazed me. I still get a little stab of pain if I rub a bit to enthusiastically cleansing or putting cream on my face …in the area where you can feel the cones…so I'm guessing that's still healing.
I am really happy with the results.
Website: http://www.silhouette-soft.com
Facebook: https://www.facebook.com/SilhouetteSoft
Google+: https://plus.google.com/+Silhouette-Soft
Youtube Channel: https://www.youtube.com/channel/UCU7YChxEx1OFeYcr5nvLjlw